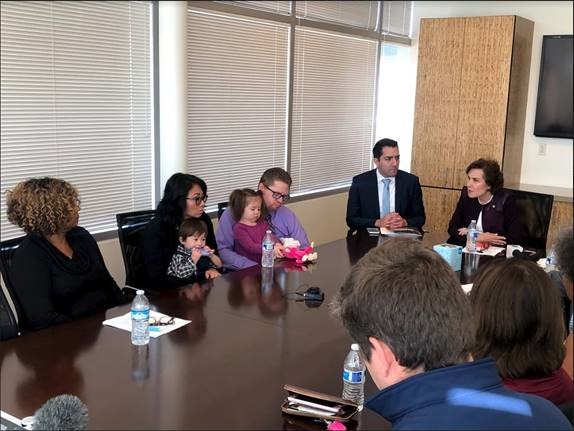 Senator Rosen meets with Nevada federal workers impacted by the government shutdown.
LAS VEGAS, NV -- Today, U.S. Senator Jacky Rosen (D-NV) met with Nevada federal workers affected by the government shutdown. Federal workers included employees from the Transportation Security Administration and the National Park Service along with their families. More than 3,000 federal workers in Nevada will see their paychecks impacted as a result of the partial government shutdown. 
"Today is the first day...