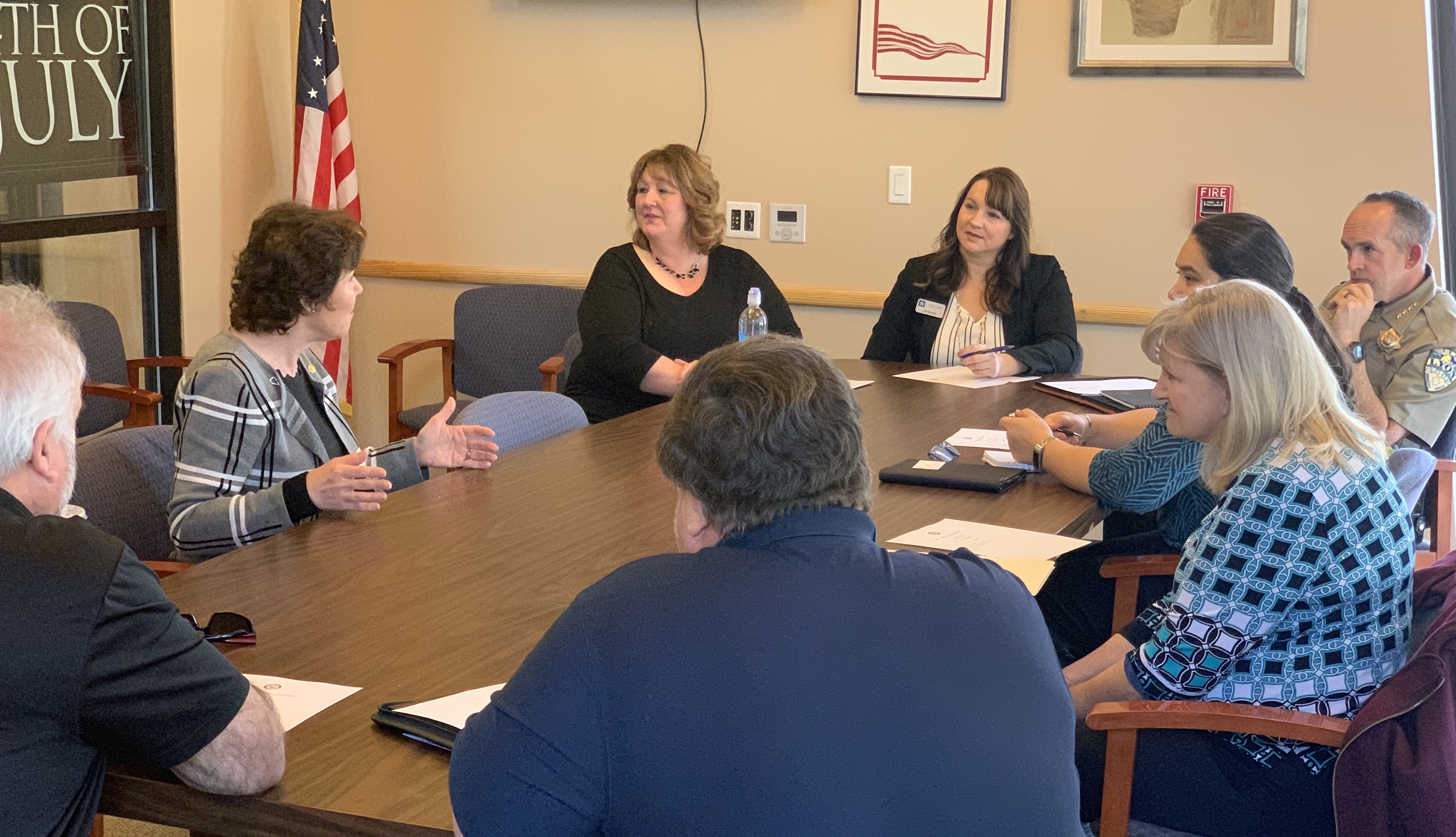 RENO, NV –Today, U.S. Senator Jacky Rosen (D-NV), a member of the Senate Committee on Small Business & Entrepreneurship, hosted a roundtable discussion with members of the Fernley Chamber of Commerce to discuss issues such as affordable housing and economic development and hear from business leaders in Fernley about community concerns.

"The Fernley Chamber of Commerce is an important advocate for our business community in Nevada, and I'm proud to work with them to fight for a stronger, more diversified economy for our state," said Senator Rosen. "I appreciated the opportunity to sit down with business leaders from Fernley who are paving the way for job growth in the region and hear directly from business owners on the obstacles they are facing. From large casinos and resorts, to tech startups and local restaurants, supporting Nevada's business community is essential to our long-term economic future. Nevada prides itself in being a business-friendly state and I will continue to work alongside our business community to advocate for policies in Congress that support their success."

"Small businesses are the back-bone of our economy in Nevada and we were thankful to have Senator Rosen sit down with us today to hear directly from the business community on the issues that matter most to us," said Dana Ulhorn, President of the Fernley Chamber of Commerce. "The Fernley Chamber of Commerce appreciates Senator Rosen's work in Congress on behalf of the business community and we look toward to working alongside her for many years to come."

BACKGROUND: Last Congress, then-Congresswoman Rosen was one of a small group of Democrats to receive the U.S. Chamber's Spirit of Enterprise Award for her support for pro-growth policies in the first session of the 115th Congress. Rosen was one of only 13 Democrats in Congress to receive the award this year. Nevada is home to more than 200,000 small businesses.

###