RENO, NV – This week, U.S. Senator Jacky Rosen (D-NV) hosted the 26th annual Lake Tahoe Summit to discuss the work being done to protect and sustain Lake Tahoe for generations to come. The summit brought together Senators Catherine Cortez Masto (D-NV) and Alex Padilla (D-CA), Nevada Governor Steve Sisolak, California Governor Gavin Newsom, Representatives Mark Amodei(NV-02) and Tom McClintock (CA-04), along with representatives from federal government agencies, stakeholders, and local community leaders. White House National Climate Advisor and former Environmental Protection Agency Administrator Gina McCarthy delivered the keynote address.
The Nevada Independent: At Tahoe summit, officials praise federal spending bills as 'game changer' for lake conservation
By Carly Sauvageau
Key Points:
Sen. Jacky Rosen (D-NV), who was hosting the summit this year, talked about her involvement in the Bipartisan Infrastructure Law signed into law in November, which will be providing $17 million to the Tahoe Restoration Act.
That legislation, which dates back to 2000, would have expired in two years if it had not been renewed last year and provides funding for environmental conservation projects such as efforts to stop invasive species from entering the lake, wildfire prevention and reducing stormwater pollution.
Las Vegas Review-Journal: Nevada Democrats tout passage of bill at Lake Tahoe
By Taylor Avery
Key Points:
While President Joe Biden was preparing to sign the Inflation Reduction Act in Washington, Democrats from California and Nevada touted its climate-focused provisions from the shores of Lake Tahoe during an annual environmental summit Tuesday.
While Sen. Jacky Rosen, who hosted the 26th Annual Tahoe Summit, described the event as "a forum to talk about solutions" for protecting Lake Tahoe and the surrounding area, the remarks on the landmark bill took center stage.
KTVN: Senator Rosen Hosts Annual Lake Tahoe Summit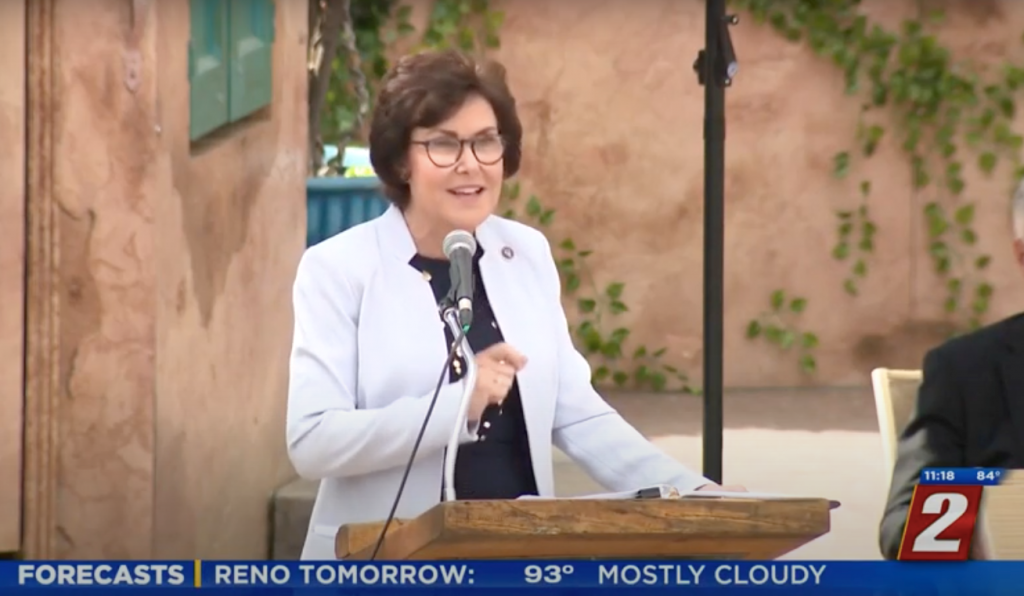 Reporter: "Lawmakers from Nevada and California met for the 26th annual Lake Tahoe Summit and this year's theme was titled 'protecting Lake Tahoe's future.' Senator Jacky Rosen said today that it's important to develop ways to help protect the gem of the Sierra for years to come." 
KOLO: Senator Rosen Hosts Annual Lake Tahoe Summit
Reporter: "Leaders from both California and Nevada attended the 26th annual Lake Tahoe Summit. It was held yesterday at Sand Harbor. Both Governors were there, as well as Senators and Representatives from both states. It was hosted by Nevada Senator Jacky Rosen, and White House Climate Advisor Gina McCarthy was the keynote speaker. The theme was 'protecting Lake Tahoe's future,' which includes trying to prevent destructive wildfires."
KRNV: Senator Rosen Hosts Annual Lake Tahoe Summit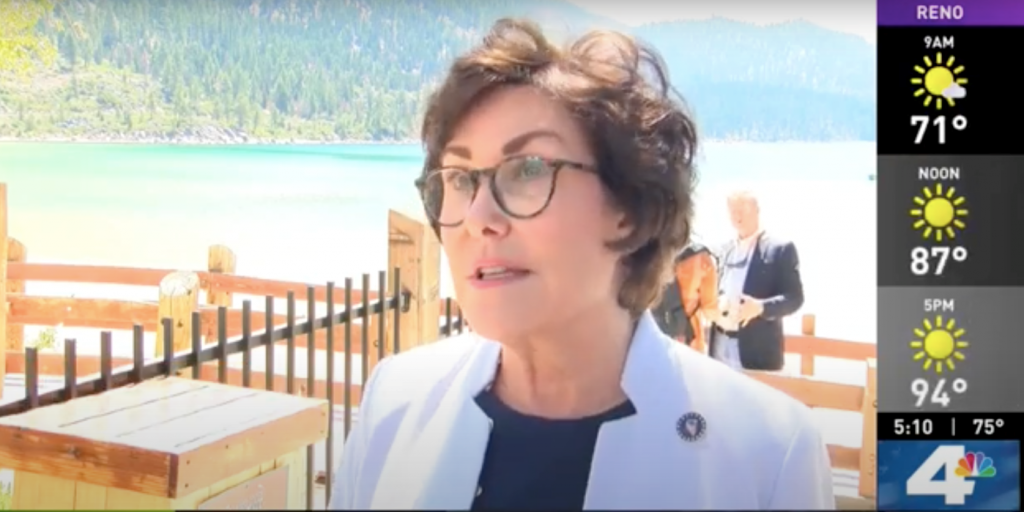 Reporter: "Nevada Senator Jacky Rosen hosted this year's summit and she started her remarks highlighting all of the ways Lake Tahoe serves our community. Local leaders, including Senator Catherine Cortez Masto and Governor Steve Sisolak argue climate change and seasonal wildfires are having lasting impacts on the basin. Their biggest concern, the decline in water clarity and higher levels of algae along the basin, not to mention the impending expiration of the Lake Tahoe Restoration Act, which authorized $300 million for the lake. The current bill passed in 2016 but is set to expire in 2024." 
###