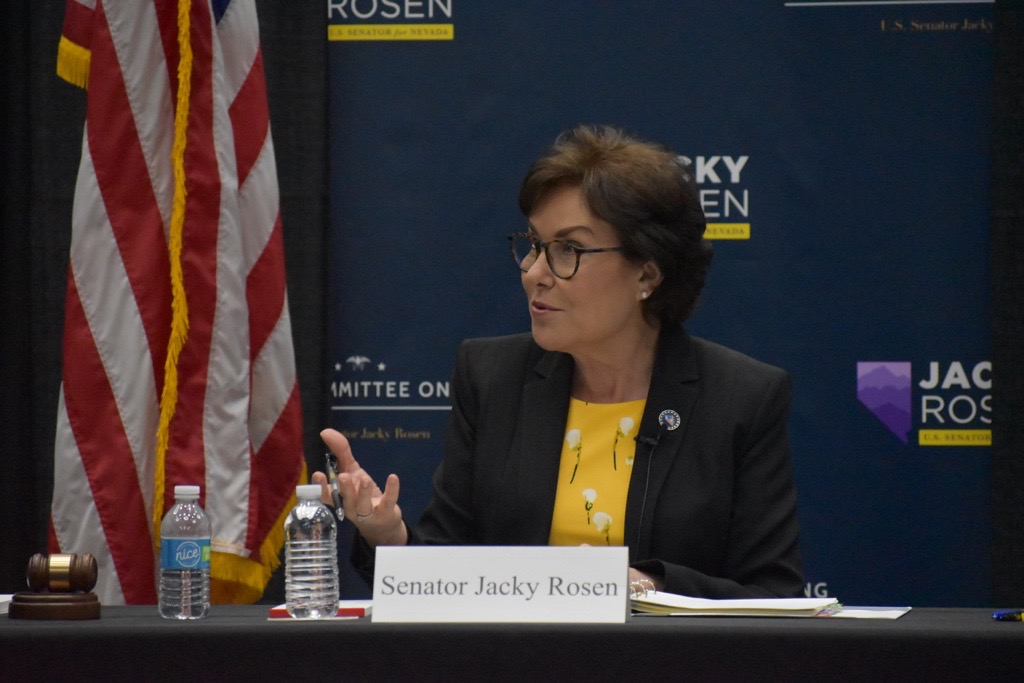 Watch Senator Rosen's Hearing Here.
LAS VEGAS, NV – Today, U.S. Senator Jacky Rosen (D-NV) held a field hearing of the Senate Special Committee on Aging in Las Vegas to examine how The Inflation Reduction Act will lower prescription drug costs for Nevada seniors. Senator Rosen recently helped pass this legislation allowing Medicare to negotiate for lower prescription drug prices and capping Medicare beneficiaries' out-of-pocket drug costs, including for insulin.
The hearing was held at the College of Southern Nevada's Charleston campus and featured local witnesses from across Southern Nevada, including:
Maria Moore, AARP Nevada State Director
Dr. Christina Madison, a pharmacist, professor, and founder of The Public Health Pharmacist
Jeffrey Klein, President, and CEO of Nevada Senior Services Inc., which provides an array of patient and caregiver support
Regina Milner, a patient advocate from Las Vegas
Below is an excerpt from Senator Rosen's opening remarks:
No one – and especially seniors living on fixed incomes – should have to choose between buying groceries and taking life-saving medication.  
But for years, far too many Nevada seniors have faced this impossible choice.
In fact, unfortunately, many seniors ration their medications or skip taking them altogether because of high costs and we're going to hear real-life stories like this today.
Simply put, this is unacceptable.
That's why, after nearly thirty years of inaction, I'm proud to have worked with my colleagues in Congress to deliver on the promises that so many have previously made to finally lower drug costs.
We are bringing about real relief for Nevada's seniors and seniors across America.
This hearing could not be more timely. My Democratic colleagues and I just passed the Inflation Reduction Act, and just last week, President Biden signed this historic bill into law.
This transformative new law will finally allow Medicare to negotiate the best price of prescription medication for America's seniors.
The Inflation Reduction Act also will cap seniors' yearly out-of-pocket spending on prescription drugs at two thousand dollars and will cap the price of insulin for Medicare beneficiaries at just thirty-five dollars per month.
This new law will usher in a new era of increased access to and affordability of lifesaving prescription medication for Nevada seniors, and because private insurance often follows Medicare, the new negotiation authority included in the bill could end up lowering prescription drug costs not only for seniors but for all families.
As we prepare for this new law to go into effect, I'm thrilled to have the opportunity to hear from our excellent panel of witnesses – including about how the high cost of drugs has imposed burdens on Nevada seniors, how high drug costs impact seniors' health and well-being, how this impacts health care professionals and caregivers, and how the new law I helped pass will soon help reduce costs right at the pharmacy counter.
###