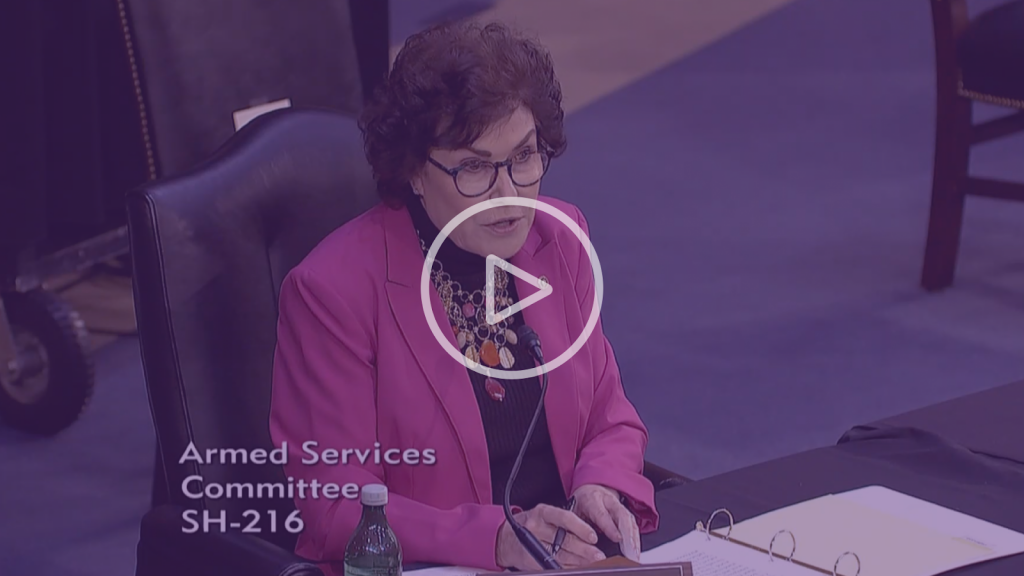 Watch Video of Senator Rosen's Remarks HERE
WASHINGTON, DC – Today, as threats of Russian attacks on Ukrainian nuclear power plants increase, U.S. Senator Jacky Rosen (D-NV) asked former top defense and nuclear security officials during a Senate Armed Services Committee hearing about multinational efforts to prevent a nuclear disaster. Earlier this month, Russian shelling near the Zaporizhzhia Nuclear Power Plant in Ukraine led the International Atomic Energy Agency to inspect the site.
In case of an incident at a Ukrainian nuclear plant, Nevada's Nellis Air Force Base is one of two bases that house the Remote Sensing Laboratory that provides a radiological emergency response team to deploy anywhere in the world. This personnel, and those of the Nevada National Security Site, are the nation's experts in nuclear forensics and detecting and locating sources of radiation.
During the hearing, Senator Rosen questioned former National Nuclear Security Administration (NNSA) Deputy Administrator Madelyn Creedon about these efforts. Senator Rosen recently met with NNSA officials about the Remote Sensing Laboratory and the radiological sensors the United States has provided Ukraine to help detect a potential nuclear incident in the wake of Russia's unprovoked invasion.

BELOW IS A TRANSCRIPT OF THE EXCHANGE:
SENATOR ROSEN: Ms. Creedon, from your time at NNSA and [the Department of Defense], can you speak to the interagency and multinational effort that is occurring to prevent a nuclear disaster from happening in Ukraine?
MADELYN CREEDON: As you've noted, the Remote Sensing Lab is an incredibly capable lab. It works in a much larger system of laboratories at the Department of Energy and the NNSA, as well as with cooperation from the State Department and [the Department of Defense] to put together and develop the research – do the deployment, do the acquisition of a whole suite of sensors for radiation detection on the ground, on personnel, we have ready radiation detectors in space. But it's essential that we understand what's going on there from a public health perspective if the Russians, as Rose [Gottemoeller] mentioned earlier, do something really awful at these two sites, including the second one that they've now shot at.
###