Rosen's Senior Resource Guide Is Designed To Provide Key Information About State And Federal Benefits, Services, And Resources Available To Help Nevada Seniors
WASHINGTON, DC – Today, during Older Americans Month, U.S. Senator Jacky Rosen (D-NV) publicly released a Senior Resource Guide to help provide Nevada's seniors with key information about federal, state, and community-based resources available to them, as well as benefits, services, and organizations that seniors in Nevada can access.
"Nevada's seniors deserve full access to all of the federal and state resources available to them, and my office has created this resource guide to make sure they have the information they need," said Senator Rosen. "This resource guide will help seniors take advantage of the numerous benefits, resources, and services available, like Social Security and Medicare. As someone who took care of my aging parents and in-laws, I'll always fight to ensure seniors have access to the benefits they have earned."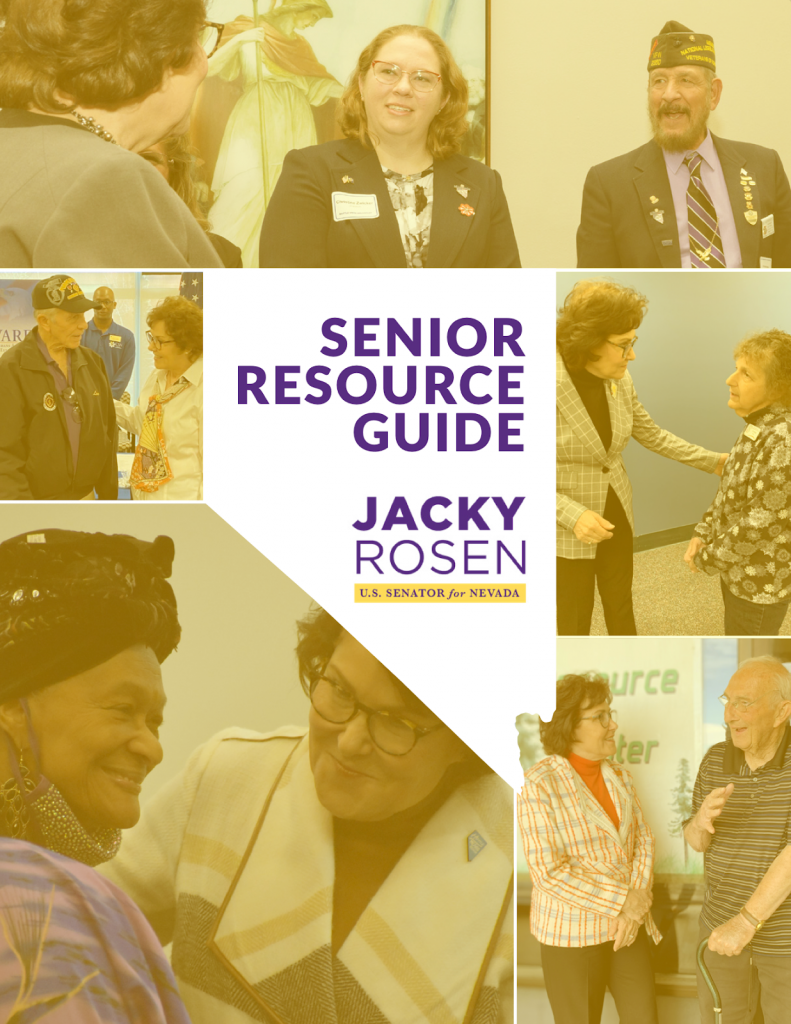 A digital version of Senator Rosen's Nevada Senior Resource Guide can be found here.
Senator Rosen has been a leader for Nevada's seniors. Senator Rosen was a strong supporter of the Inflation Reduction Act, which included provisions allowing Medicare to negotiate for lower prescription drug prices for seniors. She also introduced the Increasing Small Business Retirement Choices Act, which would make it easier for small businesses to offer more comprehensive retirement benefits to their workers by reducing administrative expenses. Rosen has continuously earned a perfect score voting record from the Alliance for Retired Americans for her commitment to retirees and older Americans, and the actions she's taken to benefit them, including her strong support to protect Social Security.
###