WASHINGTON, DC – U.S. Senators Jacky Rosen (D-NV) and Catherine Cortez Masto (D-NV) announced that the U.S. Environmental Protection Agency (EPA) awarded over $4.5 million to expedite the assessment and cleanup of brownfield sites in Nevada. Brownfield sites are parcels of land that are abandoned or underutilized due to pollution from industrial use. Cleaning up and reinvesting in these sites can help communities access new land for economic development, increase their local tax base, and create new jobs.
KOLO Reno: $4.5 million coming to Nevada to clean up abandoned sites
By Kevin Sheridan
Key Points
The State of Nevada is getting more than $4.5 million from the EPA to clean up so called Brownfield sites in the Silver State.
"I'm proud to have helped secure these funds to clean up and repurpose neglected brownfield sites to revitalize communities in our state," [said Senator Rosen].
$2,000,000 for the City of Las Vegas: This grant will be used to clean up Symphony Park, the largest brownfield site in Las Vegas. Remediation will position the site for redevelopment into a cultural center.
KSNV Las Vegas: Rosen announces over $4.5 million awarded to Nevada to clean up brownfield sites, increase economic development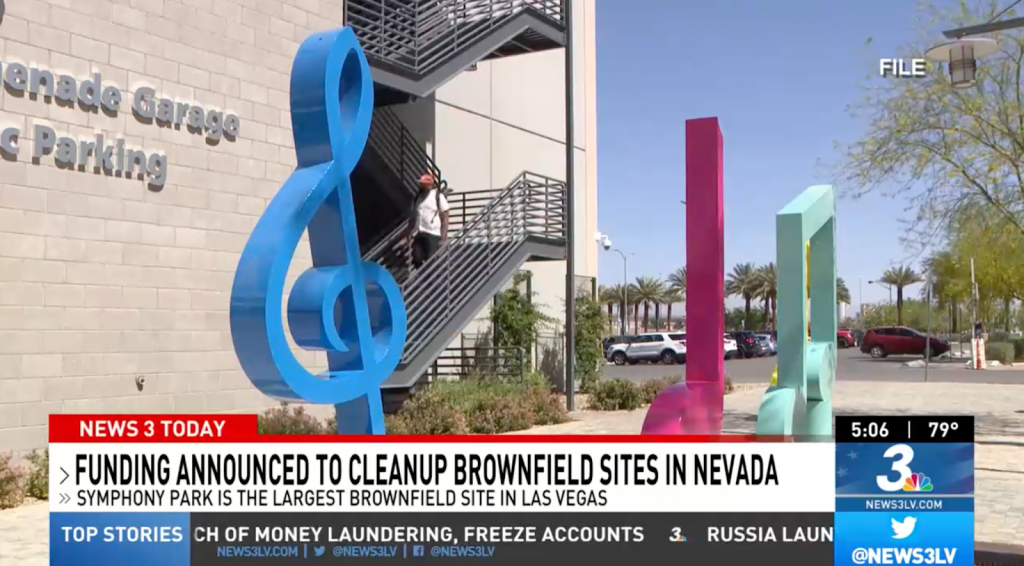 Reporter: "State lawmakers just secured some really big funding to clean up several brownfield sites across Nevada, including the biggest, Symphony Park. Senators Catherine Cortez Masto and Jacky Rosen just announced more than $4.5 million will be used to clean up the sites that are now abandoned due to pollution from industrial use. Cleaning up, they say, and reinvesting in the sites can help communities access new land for economic development, increase their local tax base, and create new jobs."
KRNV Reno: Rosen announces funding to clean up brownfield sites, create new jobs and economic opportunities
Reporter: "Nevada's Senators Catherine Cortez Masto and Jacky Rosen announcing that Nevada received more than $4.5 million for cleanup at brownfield sites across the state. The funding comes from the EPA to expedite the assessment and cleanup the sites that are abandoned or under use because of pollution from industry use. In northern Nevada, more than $1.5 million of this funding will go towards brownfield sites in Mineral County."
###