Senator Rosen Is The Only Jewish Woman And Former Synagogue President Serving In The United States Senate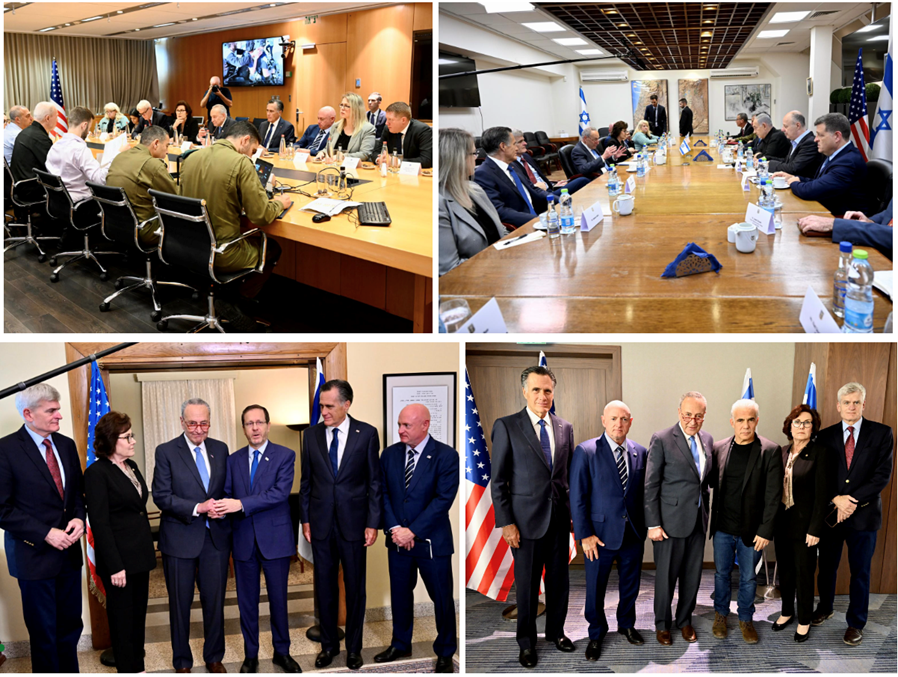 WASHINGTON, DC — Today, U.S. Senator Jacky Rosen (D-NV) returned from a bipartisan Senate delegation visit to Israel following Hamas's brutal terrorist attack that has left more than 1,300 Israelis dead and thousands more injured. During the visit, Senator Rosen met with Israeli Prime Minister Benjamin Netanyahu and Israel's War Cabinet, President Issac Herzog, Opposition Leader Yair Lapid, and families of those taken hostage.
"In Israel's moment of need, our bipartisan Senate delegation visited to reaffirm the strong, unwavering, and unconditional support from both sides of the aisle in the United States. Israeli government officials told us what they need to defend their citizens and defeat Iran-backed Hamas, and I'm committed now more than ever to pass an aid package that gets them these resources. I'll never forget this visit, and the conversations I had with the families of hostages taken by terrorists will stay with me for the rest of my life. As the only Jewish mother serving in the Senate, hearing their stories, and seeing their pain and heartbreak was gut-wrenching.
"I'm bringing one central message to my Senate colleagues: This is the time to take decisive action to help Israel. We cannot allow partisan politics to get in the way. I'll continue leading efforts with Republicans and Democrats to make sure we get the Israeli people the support and resources they need as quickly as possible."
Following Hamas's terror attack on Israel, Rosen has called for immediate action to support Israel. Last week, Rosen urged the Senate to swiftly confirm Jack Lew as U.S. Ambassador to Israel. Rosen also led a bipartisan group of senators in urging the Department of Defense to transfer additional Iron Dome batteries and other unused military assets to Israel.
###